Riverbank Holiday Celebration
Last night over hundred of our Riverbank apartments residents joined us in the Harbor Club for our Holiday Celebration! We decked the halls, but our downstairs neighbor La Vela provided the delicious food.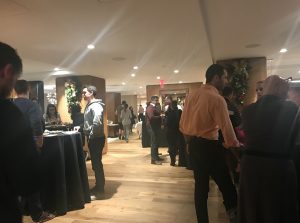 La Vela provided 5 different types of pastas as well as your favorite Italian dishes and sides. Located 558 11th Ave (right downstairs from your Riverbank apartment!), La Vela specializes in Southern Italian cuisine and wood fired pizza, and is a favorite of our residents for a nice night out or a pizza pie in your Riverbank living room. To top off the night, our bartenders poured wine and champagne for our merry guests.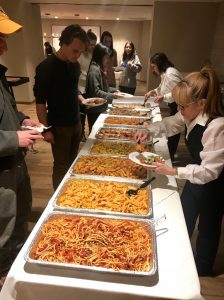 We had a great time and we were thrilled to see so many of you join us! Thank you to our staff and La Vela for bringing the evening together and showing everyone a great time.
Happy Holidays from our Riverbank team! See in the Harbor Club for our next Riverbank event.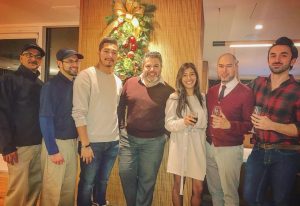 Close